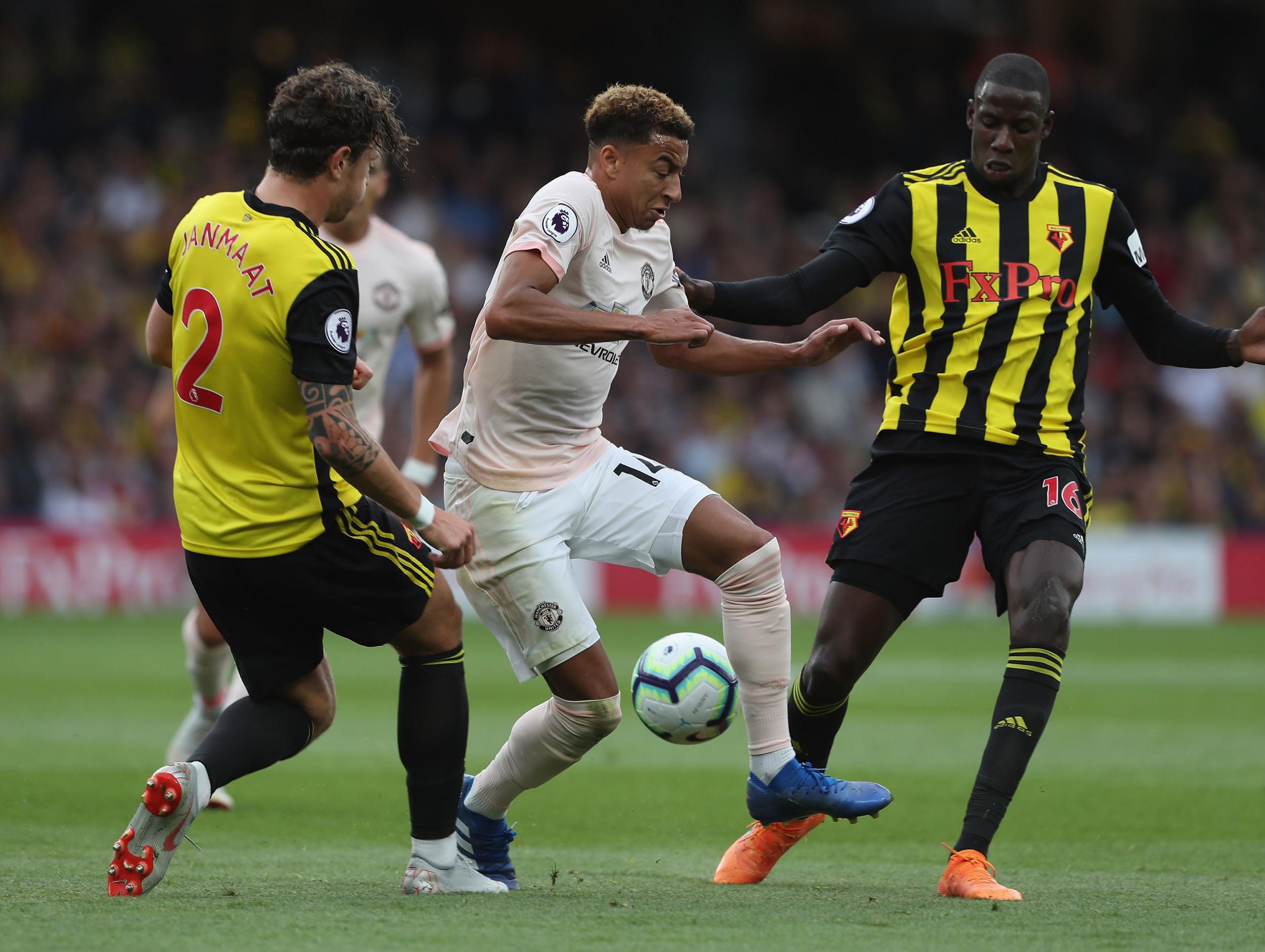 Watford came close to rescuing a point against Manchester United as an unbelievable save by David de Gea denied us a point in front of our home supporters at Vicarage Road.
The Hornets came into this game in fantastic form having had a 100% winning record in all our opening four games. Despite the international break spoiling the momentum for us, the fatigue could not be seen as we took the game to the 20 times premier league champions.
We started the game with a 4-4-2 formation with Javi Gracia opting to play two physical strikers, Deeney and Gray, in an effort to impose against the Manchester United defence. The game started slowly but we had the first sight on goal in the 3rd minute with Abdoulaye Doucure seeing his effort saved by de Gea.We also had a shot by our captain saved by de Gea whose efforts at goal for United would later come to haunt us.
Despite a rather good opening half hour, we lost concentration as United scored two goals in quick succession. The first goal we conceded came in the 35th minute as Romelu Lukaku turned in the ball in a controversial manner. Our goalkeeper, Forster, who had a good game appealed as he thought Lukaku had turned in the ball with his hand. However, replays show he scored fairly.
Things got worse as we fell to a two-nil disadvantage three minutes later. This time the scorer was Chris Smalling for United after a set play.
We went to the break trailing by two goals and we had to produce a comeback as we did against Spurs in that magnificent second half to at least stand a chance of rescuing a point. The game needed a response from us and we did respond with a great second half against a team of United's caliber.
Our relentless efforts were rewarded as we pulled one back in the 65th minute. Gray calmly turned in Doucoure's pass as we halved United's lead.
With us needing just a goal to at least rescue a point, we put in a spirited performance with it culminating with up pulling one back.
We constantly pressed higher of the pitch and had several half chances to rescue a point. However, our high press could have sealed the game in United's favor as we could have fallen one or two more goals behind save from the incredible work of our defenders, Kabasele and Cathcart. The latter produced a last-minute tackle to deny Alexis Sanchez as he almost got a dangerous shot away.
We continuously pushed for an equaliser but it was not meant to be for us as de Gea stood firm in United's goal denying us severally.
In the 93rd minute, Nemanja Matic got his marching orders thanks to a second booking after a cynical foul against Will Hughes who had been good particularly in the second half as we played higher of the pitch.
Kabasele met the delivery from the foul magnificently as he headed towards goal but he was denied with a fantastic save by David de Gea. David tipped wide the header and we could not score from the resulting corner as we succumbed to our first defeat of the season.
Despite us dropping points for the first time this season, we can definitely look forward having put in a worthy display particularly in the second half. We were outdone by de Gea in United's goal and three dreadful first-half minutes.
However, we played well generally and as the gaffer said in his post-match press conference, losing after a spirited performance like we put in today is something we can be proud of even despite the result.
Our next game is a trip away to Fulham on Saturday as we look to bounce back.